Think Green Thursday
is Pagan Sphinx's new meme. Join her and others in participating at
The Pagan's Eye.
I have photographs of some very
GREEN
Yew
bushes around the outside of my house: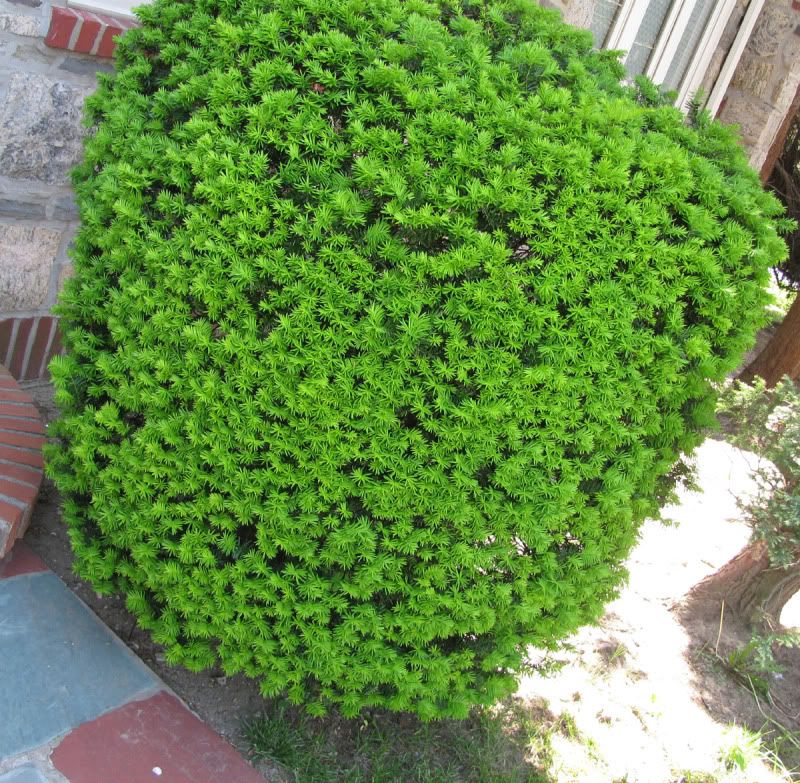 Yew
in the shade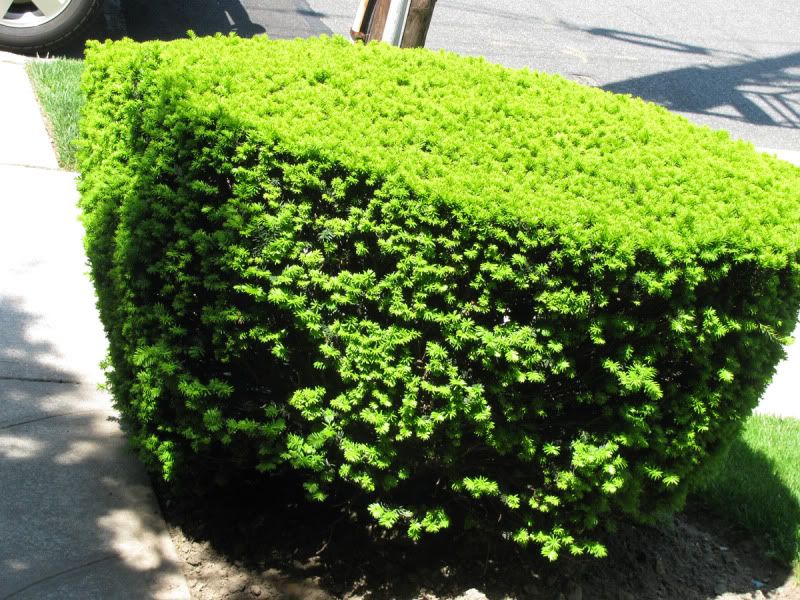 Yew
in the sun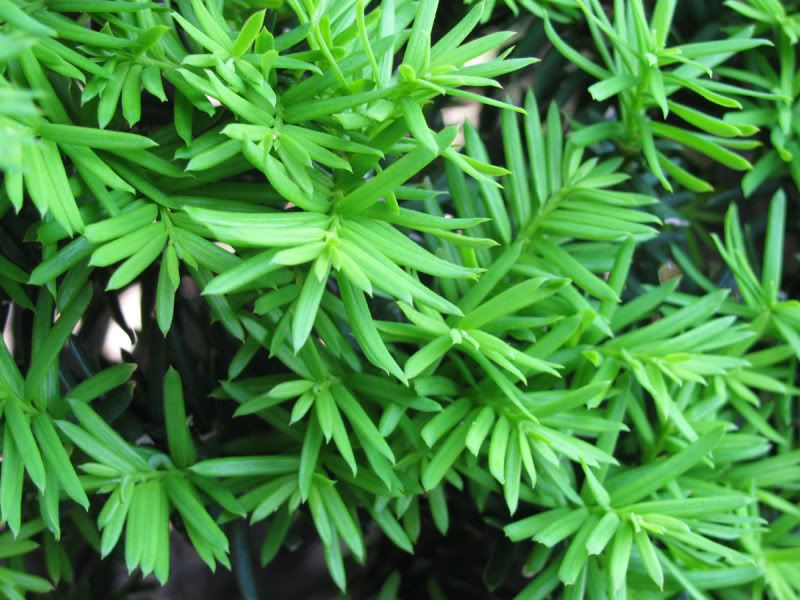 Close-up of
Yew
The oil derived from yew bushes,
taxol
, is used for the treatment of breast, ovarian, lung, bladder, prostate, melanoma, esophageal, as well as other types of solid tumor cancers. It has also been used in Kaposi's sarcoma.
Reason enough to grow and protect these plants in the wild.