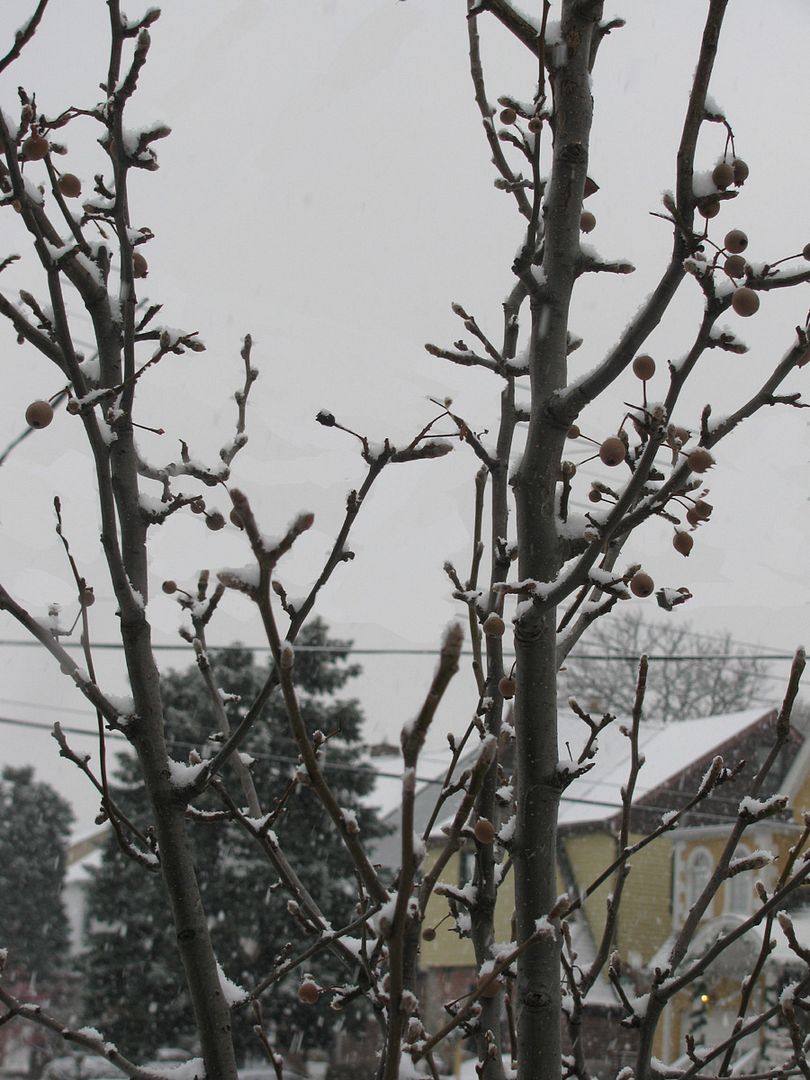 I stepped outside this morning while it was snowing pretty heavily (it's stopped now; accumulation maybe one inch). The sky wasn't beautiful; it was the gray you see behind the bare branches of the young tree next to my house.
As I shot pictures the people passing in cars and trucks on the main street waved at me. They either thought I was having fun or that I was crazy... It doesn't matter to me - they were smiling.
Go see Tisha of
Crazy Working Mom
to see other participants.