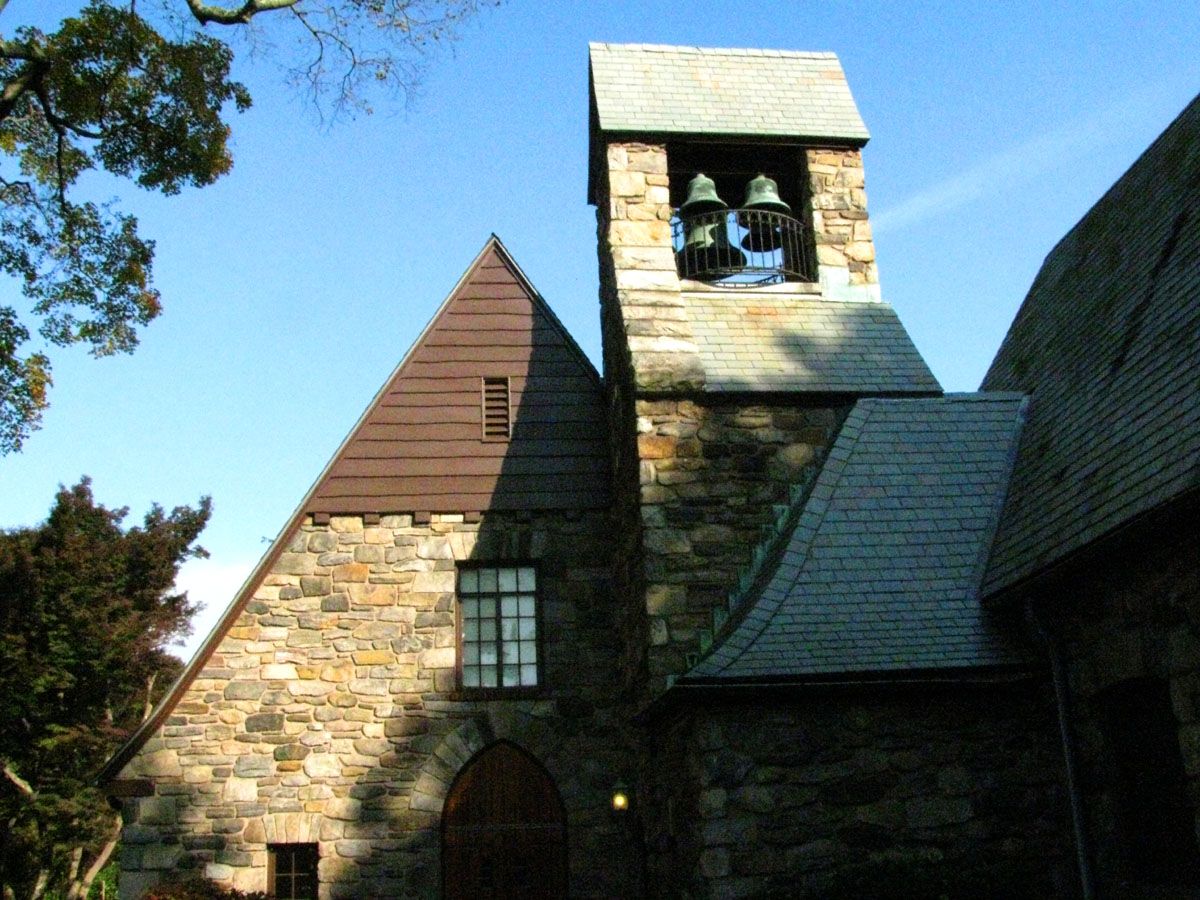 Afternoon shadows on Union Church of Pocantico Hills
The Union Church is very simple in its design and furnishings. The absence of religious symbols that early American Protestants objected to is apparent. Over the years, additions have been in keeping with the original design of the Church. The chimes in the tower constantly remind community members of its presence. Lovely stained glass windows are enjoyed by parishioners. There is a rose window, designed by Henri Matisse in 1956, in honor of Abby Aldrich Rockefeller.
Visitors to the Union Church also enjoy nine stained glass windows designed by Marc Chagall. Each window depicts a theme from the Bible. After exert craftsmen cut glass at the atelier, Chagall would actually paint on the glass in an attempt to recreate his original drawings. He added such details as facial features, a bouquet of flowers, animals, and birds to complete scenes in the windows, which were dedicated between 1964 and 1966. Three of these masterpieces honor the memory of John D. Rockefeller Jr., Michael Rockefeller, and Nelson Rockefeller.
Go visit
Hey Harriet
for her shadow post and other participants.