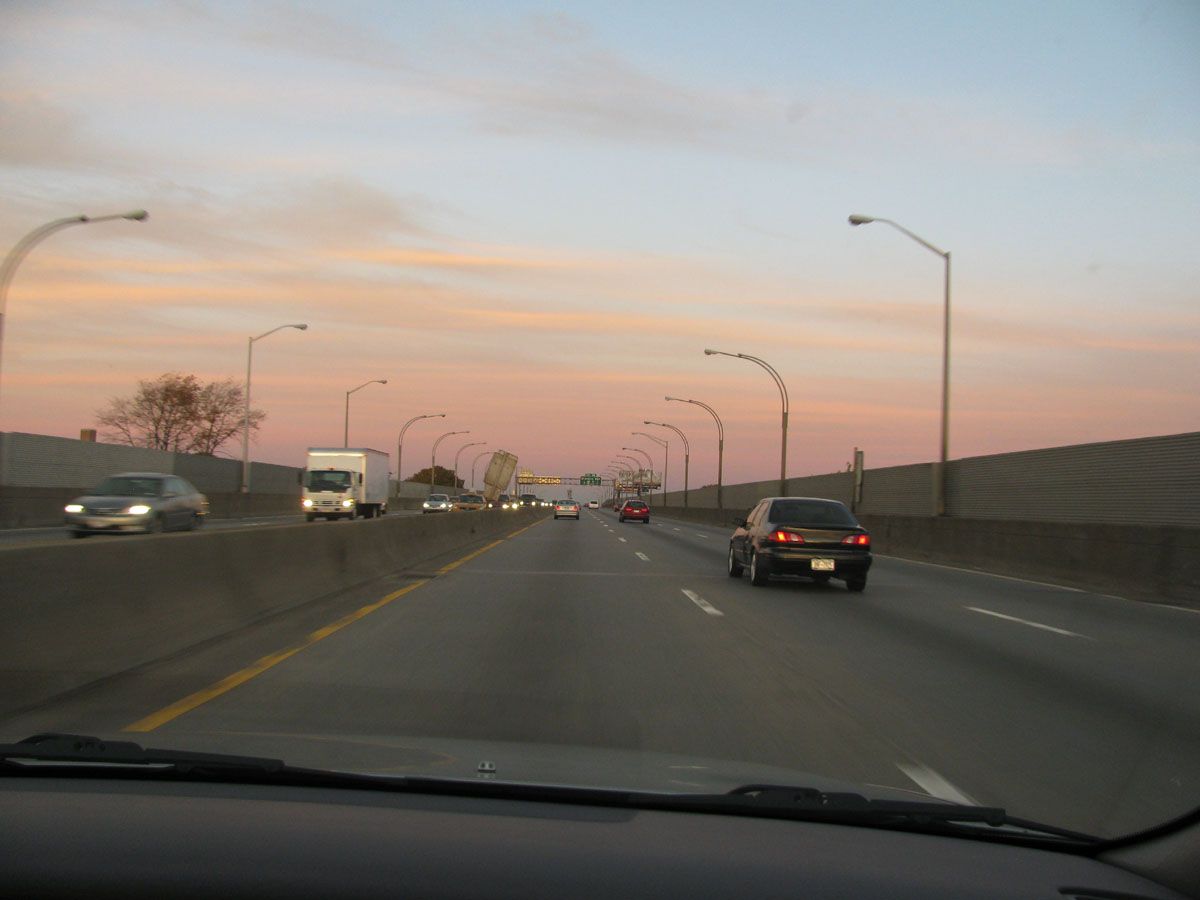 This was the sky at 5:00 PM last Saturday as we drove the Brooklyn-Queens Expressway on our way home from my grand-nephew Birthday party. We're approaching the Kosciusko Bridge. To the left is the New York skyline and to the right the low residential and commercial buildings of Brooklyn.
The sky was so pink and blue: gorgeous pastels.
Tisha of
Crazy Working Mom
hosts this wonderful meme. Go over to her blog to see other participants.