This week I'm joining in the fun of Postcard Friendly Friday! I've been wanting to for a long time.
Marie from France hosts this wonderful meme!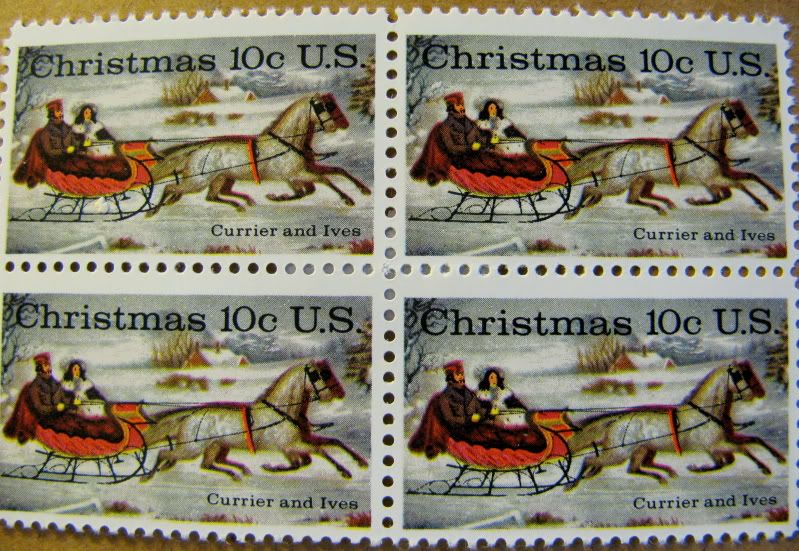 Years ago I collected stamps. Now today I've taken them out and Voila! all of a sudden they are, maybe not actually vintage, but certainly old!


The Currier and Ives 10-cent Christmas stamps were issued in 1974, No. 41 in a series. "The Road - Winter," the subject of the 1974 Christmas stamps, was drawn for Nathaniel Currier in 1853 by Otto Knirsch, one of the many celebrated American artists Currier employed to produce drawings that were later colored on an assembly line of girls.
I'm so glad to look at these stamps again! And to offer them to the participants in this meme!