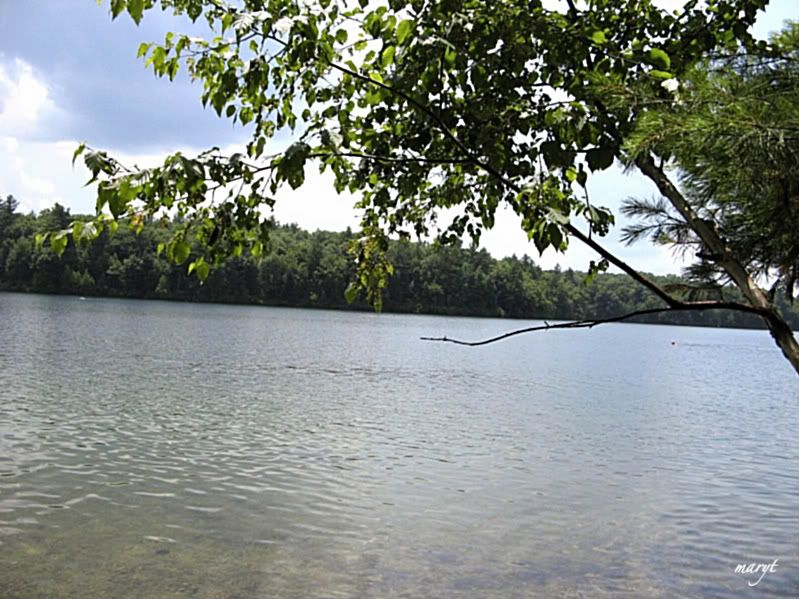 Walden Pond
(2007)
Walden Pond is a 102-foot (31 m) deep pond. It is 61 acres (250,000 m2) in area and 1.7 miles (2.7 km) around, located in Concord, Massachusetts, in the United States. A famous example of a kettle hole, it was formed by retreating glaciers 10,000 - 12,000 years ago.
The writer, transcendentalist, and philosopher Henry David Thoreau liv
ed on the shores of the pond for two years starting in the summer of 1845.


"I considered that I enhanced the value of the land by squatting on it." - Henry D. Thoreau
"Life at Walden was not without its incidences. Thoreau occasionally harbored fugitive slaves, and once held a meeting for the Concord Women's Anti-slavery Society, as he indirectly mentions in Walden having once housed twenty-five to thirty people under his roof." - Michael J. Frederick
Go visit
Crazy working Mom
for other participants.