I hope I can post for both these memes this week. It's going to be a busy weekend what with cooking on Sunday and all.
Here's my photo which I think works for both LATSOF (as Mo would call it) and SSS.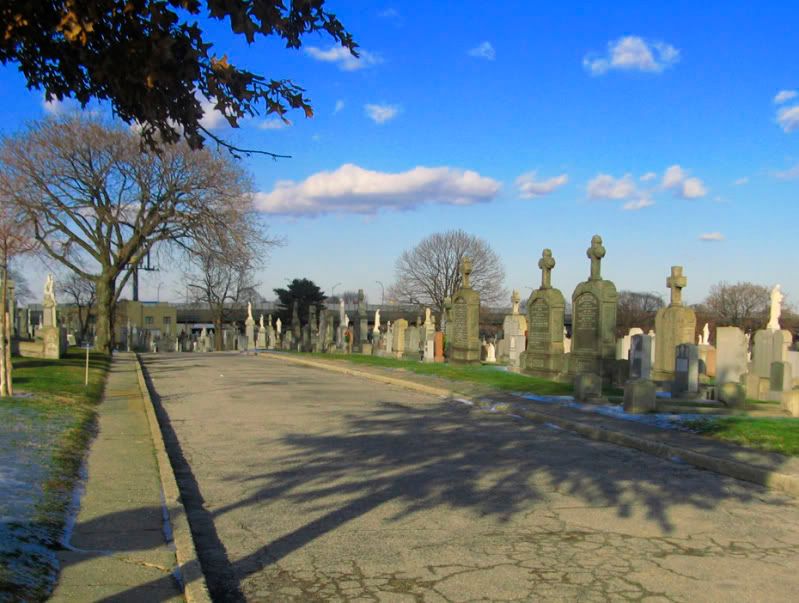 Another later afternoon cemetery shot. When I looked at the shot after I uploaded it to my computer I realized That tree made an excellent shadow. And the sky was so clear and bright blue.
Calvary Cemetery, Queens, N.Y.
Go visit Tisha at
Crazy Working Mom
for Looking at the Sky on Friday's participants
and Hey Harriet for
Shadow Shot Sunday
participants.
theteach