Ruby Tuesday
is a meme that asks you to post your own photo(s) with a little
RED
or a lot of
RED
in them.
I suggested we do MACRO shots today on
Ruby Tuesday.
From About.com: Macro photography can be a fun and educational thing. Macro photography allows you to take close up pictures of basically anything. It's amazing to look at these extremely close-up photos of insects or flowers or even moss.

Here are some tips to get started:
Like any other photo that you take, simplify.
Fill the photo with your subject.
Sharp focus is a must.
Try shooting from different angles. If you're looking for deep saturation of the colors, use front lighting. If you'd like to bring out the texture of your subject, side lighting is the way to go.
due to the narrow depth of field, the background will usually be thrown completely out of focus, which allows the natural background to be nice backdrop,. Just make sure you don't have anything distracting in the back that's recognizable.

Try taking a photo of a bee in resting in a flower. You'll be astonished by all the little details your camera will pick up. Now I know for some of you that's a bit of a risky thing. So try taking a picture of a little pebble. You wouldn't believe how nice nature photos are when taken close up. A picture of a raindrop barely clinging to a leaf or tree branch can really get some good reactions from friends.
There is so much out there that we forget about. Next time you think there's nothing to take pictures of, just look a little closer.
My macro for today: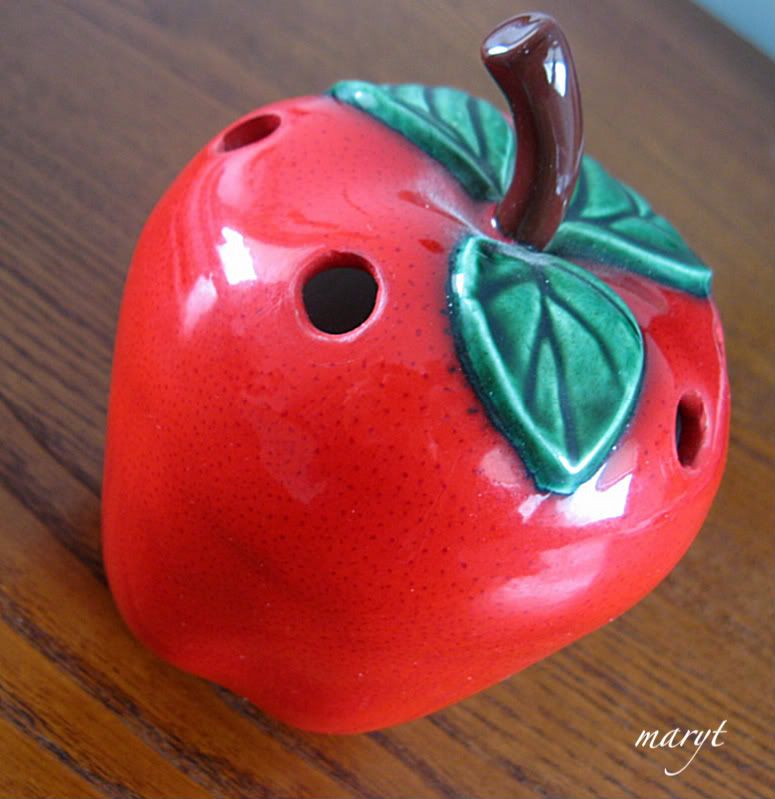 Can anyone guess what this is (besides a very

RED

apple)? It has a practical purpose.