Today I think it's important to remind ourselves that we live in a country that guarantees
freedom of religion
and that our forefathers came here
principally
to exercise that freedom along with many others.
I wanted to post the
Declaration of

Independence
on parchment paper which I bought back in the 60s but I couldn't figure out a way to fit it on my scanner. But I could fit
Lincoln's Gettysburg Address
so I posted it. It is part of 4 documents of freedom and is considered an authenticated reproduction and printed on antiqued parchment.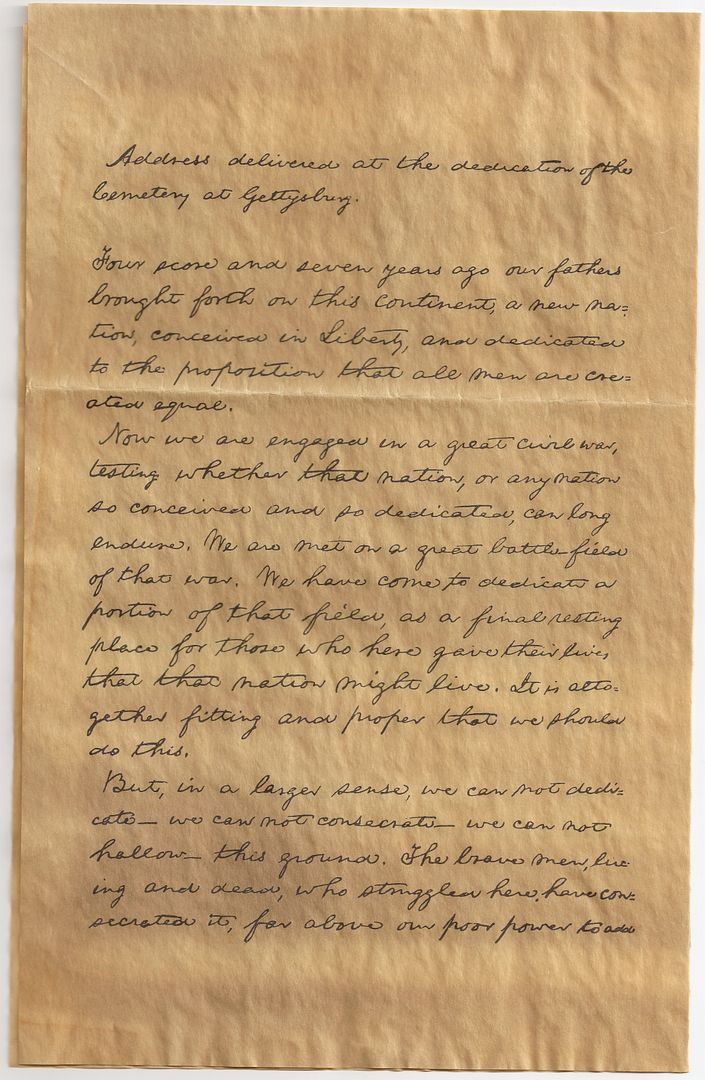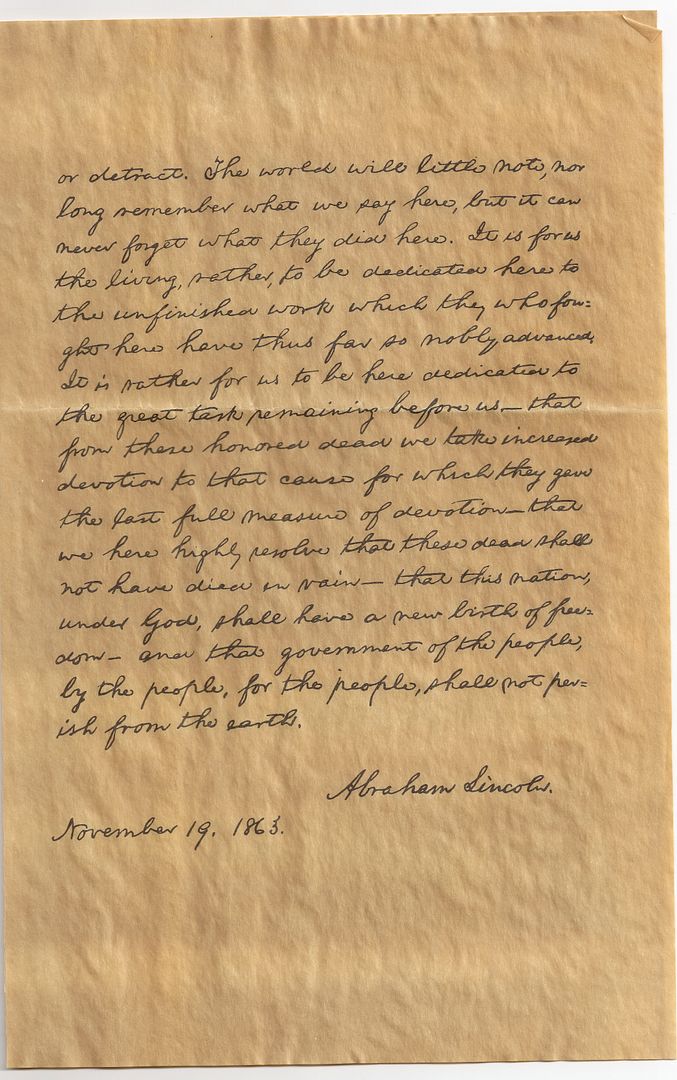 While I feel for all the families who lost members on 9/11 (my husband was there on that day and was lucky to get out alive), I think it's necessary to remind everyone about religious tolerance.

As the President said, if they were going to build a Christian church near Ground Zero or a synagogue, would you say No to it?

Lincoln believed that ALL the people of the United States are entitled to ALL the freedoms stated in the Declaration of Independence.