We met Erika

of Endomental on Monday at the Unisphere in Flushing Meadow Park, Queens.

NY. We had made the arrangement a while ago and I was so excited to meet up with another blogger face-to-face. A year ago we had met Jan and her husband, Bob in the city.

So there she was calling
out to me, "Mary!"

"Hey, Erika, I can't believe we've finally met!"


She was wearing a red shirt, had her dark hair tied back, was shorter than me. She had a nice smile and enthusiastic way about her. She told me visiting th
e Unisphere was on her "bucket list" so to speak.

Here we are:


Vinny, Mary, Erika
It was hot, so very hot, in the sun that day, so we stopped periodically and bought bottled water.
Here are a couple of other pix:
The Rocket Thrower

, designed by Donald De Lue, was installed in 1964 in Flushing Meadow-Corona Park for the 1964-65 New York World's Fair.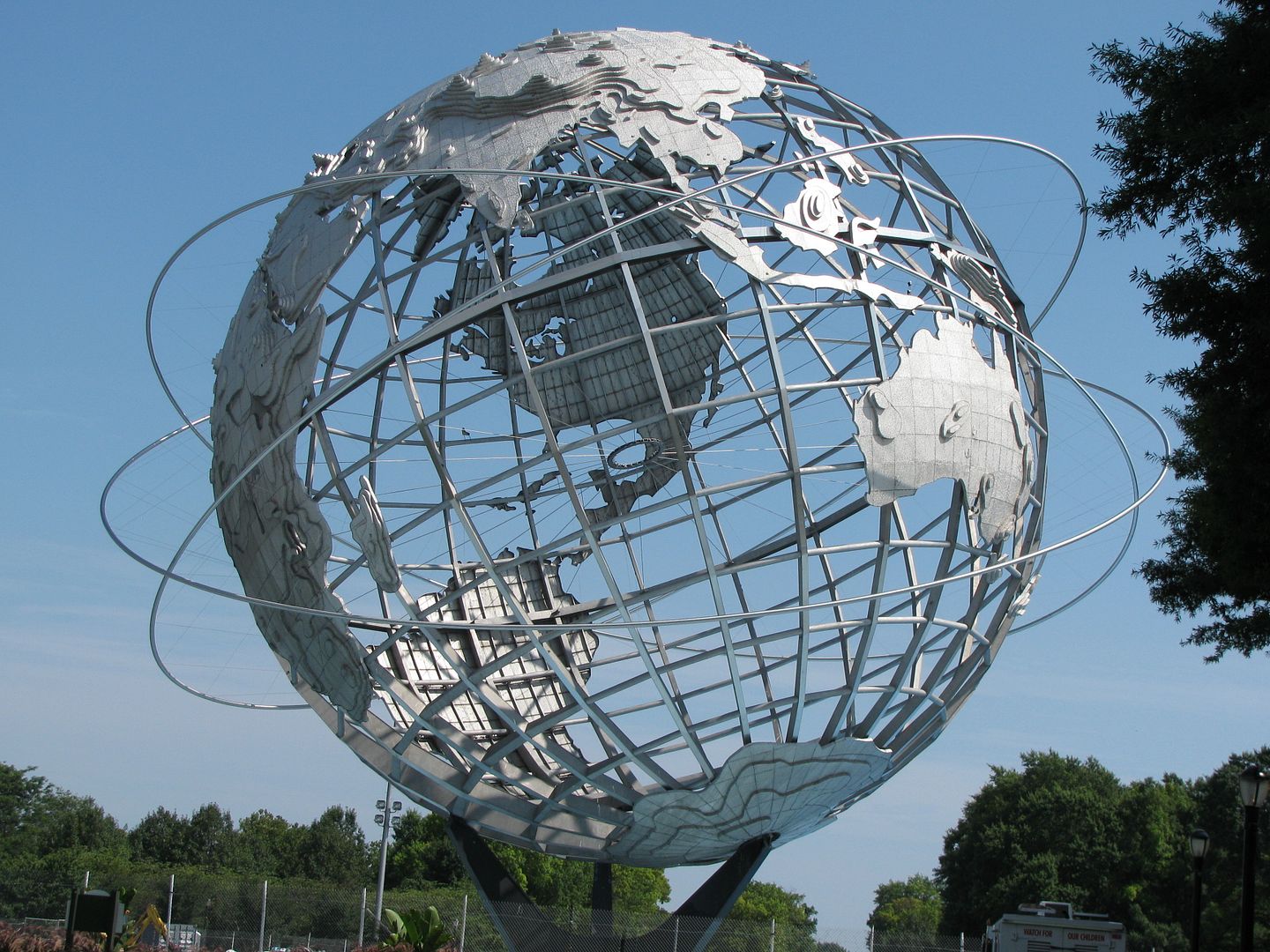 They are working on the fountain all around the bottom of the structure. A really nice park employee told us that the spigots should be ready in a couple of weeks... we'll see.

Click here to read all about the renovations.

The water spouts reach ten feet in the air he told us (see below). I'm going back to see it. I think I'm more excited now than I was in 1964 when I was just a baby... Ah, yes!

Oh and by the way, the Unisphere was installed by U.S. Steel Corporation. It is made of stainless steel and has stood the test of time - 46 years! - magnificently.


Here's the 1964 World's Fair back in the day. I've marked

in yellow

where we stood on Monday.
Thanks Erika, for meeting us. We had the best time!