Join us for

YARD ART on THURSDAYS!

A fun meme that highlights some of the wonderful decorations that grace people's yards in summer.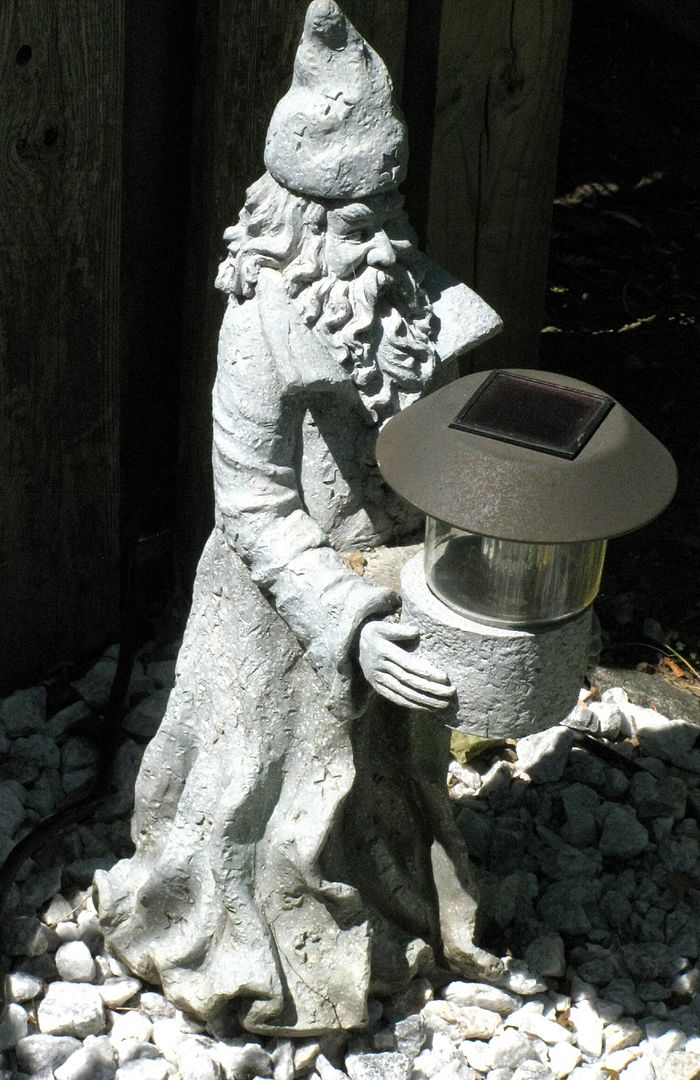 A wizard holds a light on the world!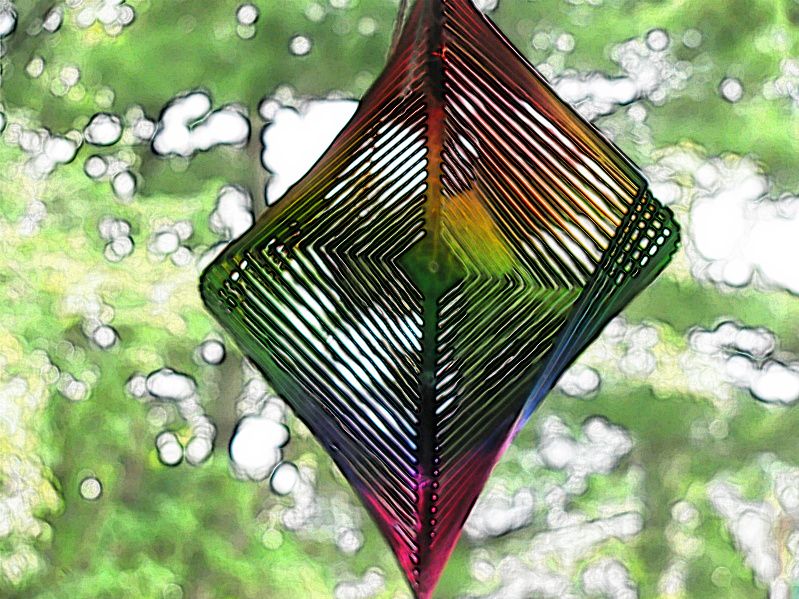 This decoration along with others in different shapes hangs from the pool Cafeteria poles that hold the tarp that covers the area where people bring their food to eat. I added a fresco filter to a photo that was slightly blurry... :) I think this could qualify for

Yard Art...

, no?