Tisha of Crazy Working Mom hosts Looking at the Sky on Friday or LATSOF as Mo calls it.

I took all these shots today in the late afternoon. I couldn't decide which one to post so I posted them all. The first 3 are taken from the same place, my shopping center parking lot. Do you see the plane, a tiny dot in the middle of the sky in the 2nd picture?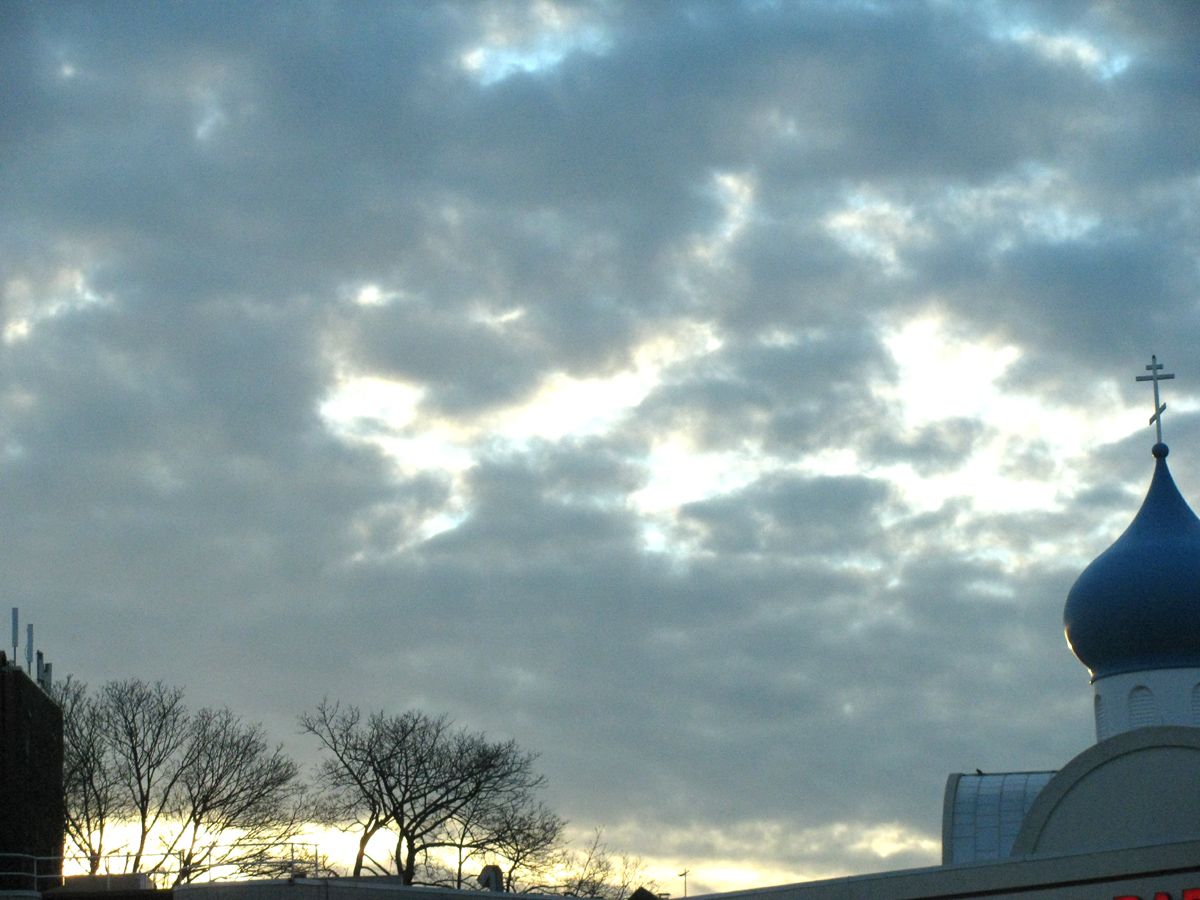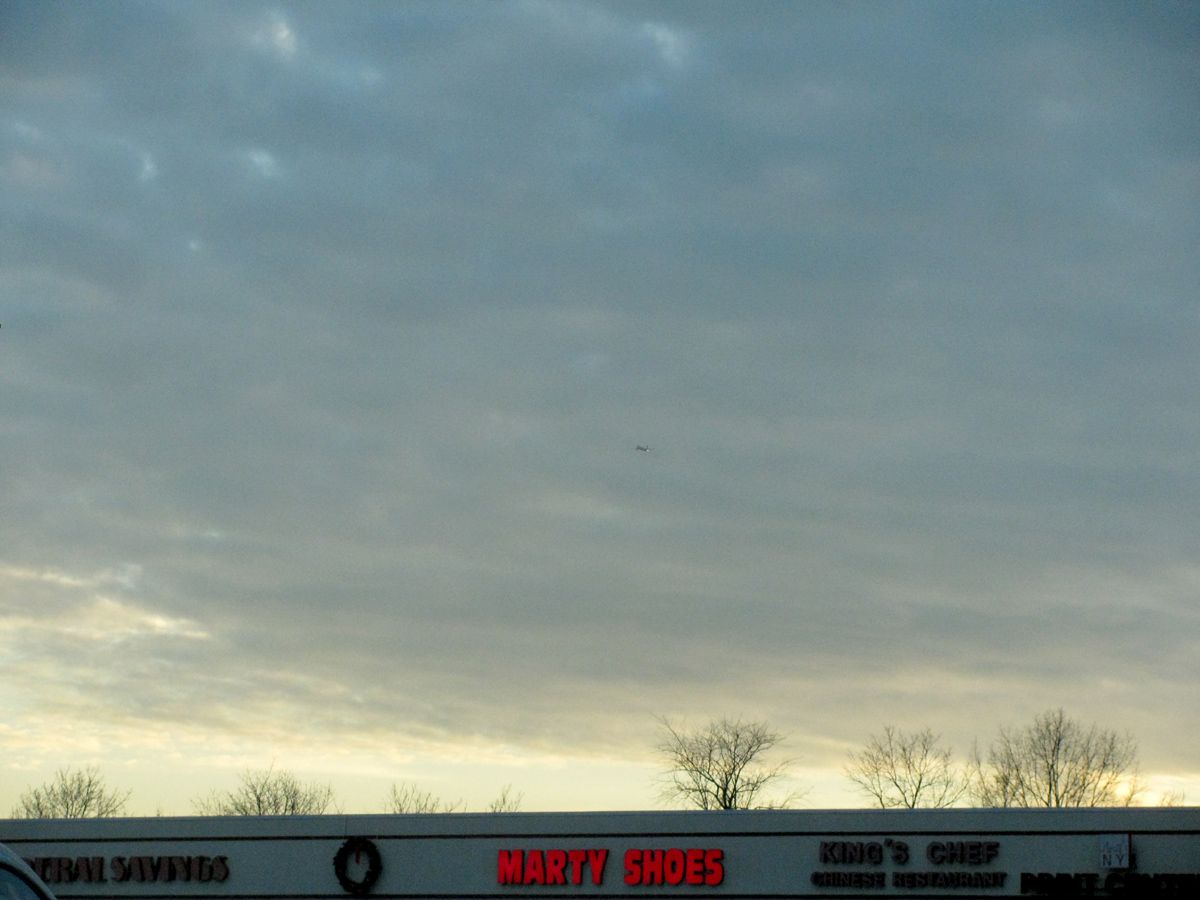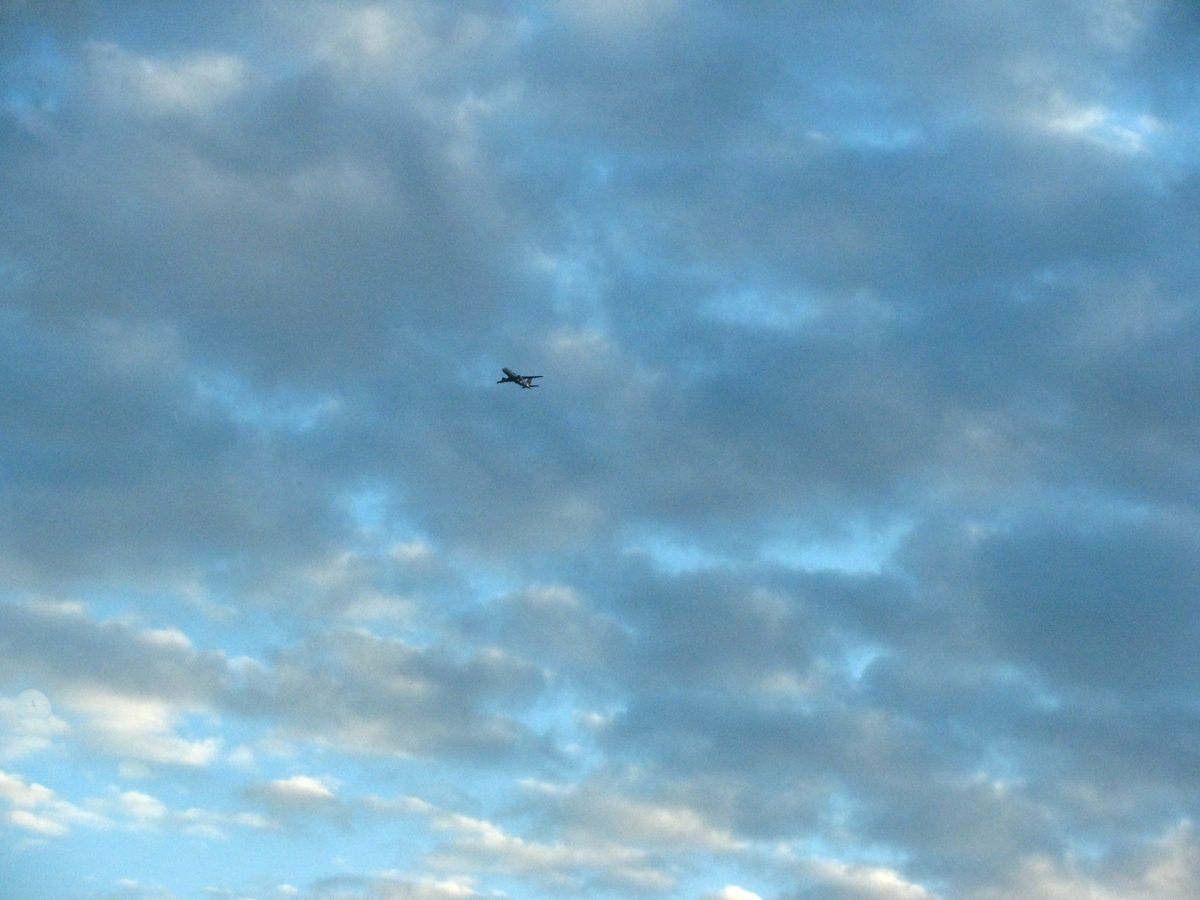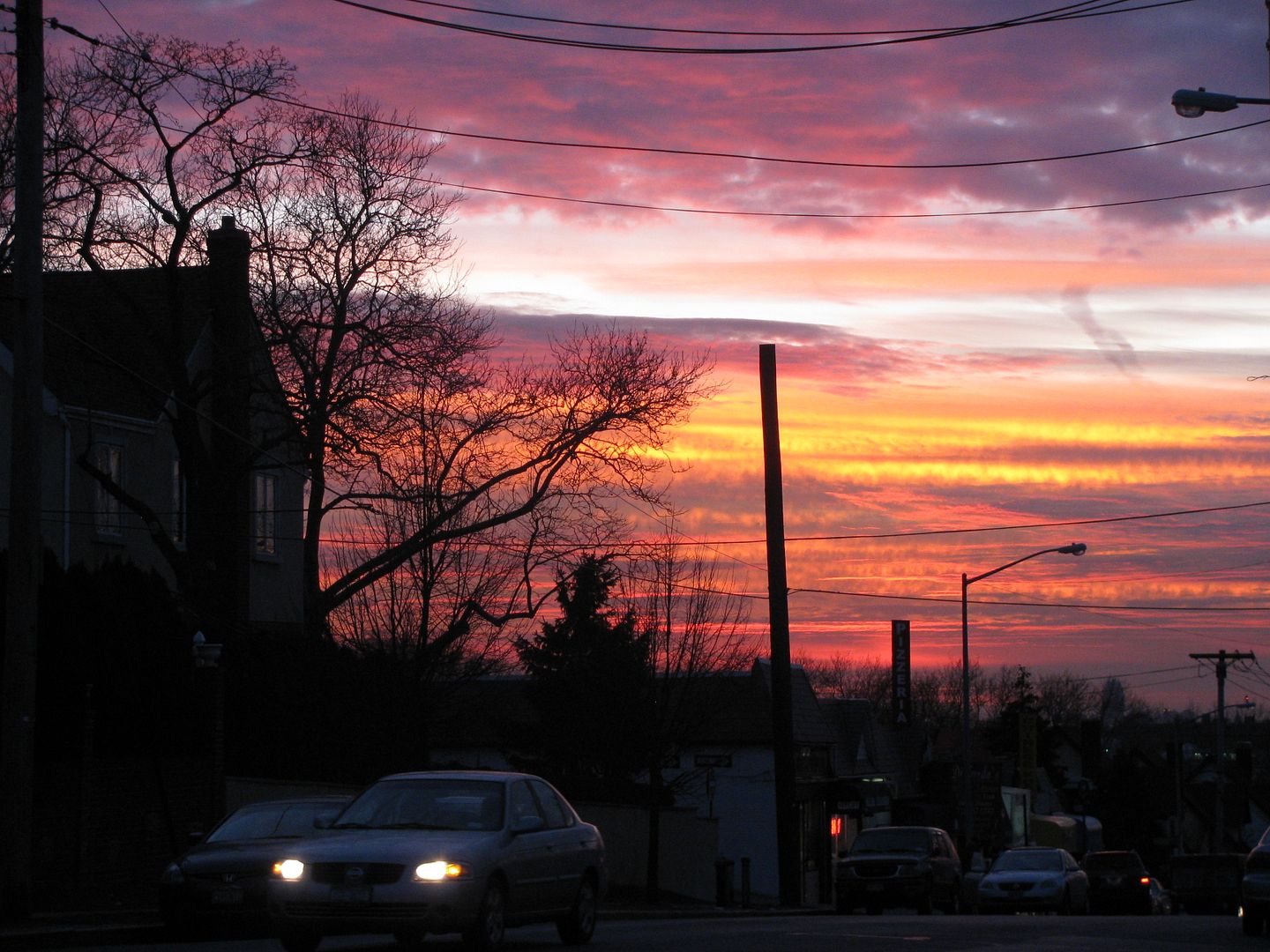 I'm sure you recognize this location. It's the corner where I live and I'm looking southwest toward the island of Manhattan. We often get bright, colorful skies like this at sunset.
Go over and visit Tisha and other LATSOF bloggers.