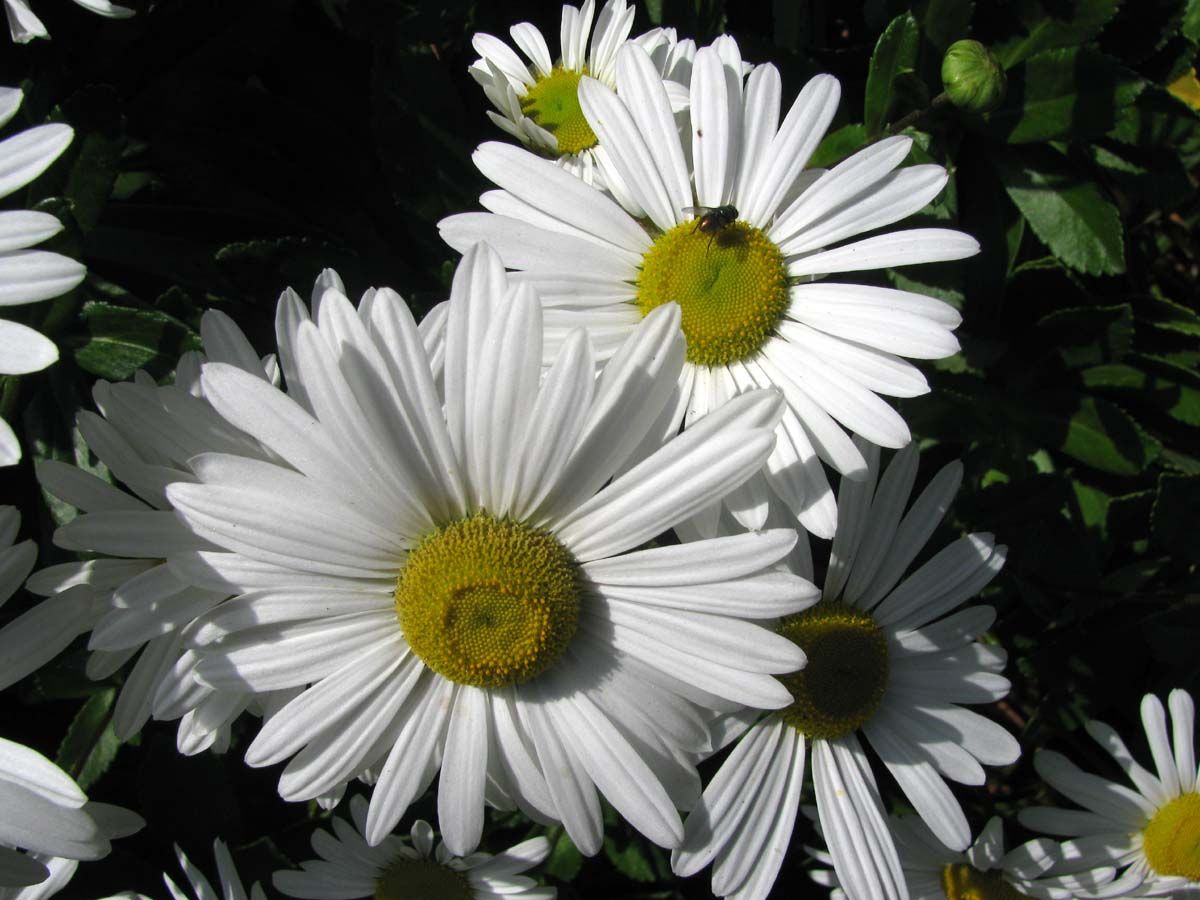 These white daisies with the

yellow

centers were still blooming in the St. George's Episcopal/Anglican churchyard in Flushing Queens when I came upon them.


I caught that fly in the shot by pure chance.
*O.E.
fleoge,
from P.Gmc.
*fleugjon
(cf. O.S.
fleiga,
O.N.
fluga,
M.Du.
vlieghe,
Ger.
Fliege
"fly); lit. "the flying (insect)" (cf. O.E.
fleogende
"flying"), from same source as
fly (v.1)
. Originally "any winged insect" (hence
butterfly,
etc.); long used by farmers and gardeners for any insect parasite. Slang adj. meaning "clever, alert, wide awake" first recorded 18c., perhaps from the notion of the insect being hard to catch (other theories, however, trace it to
fledge
or
flash
); 1990s use may be a revival or a reinvention.
Fly on the wall
"unseen observer" first recorded 1949. An O.E. word for "curtain" was
fleonet
"fly-net."
Fly-swatter
first attested 1917.
Flypaper
attested from 1851, though the item itself is said to have become commonly available in London in 1848. (
*Online Etymology Dictionary
)
I
sn't it interesting what you can find out when you look up some ordinary thing, a fly in this case.