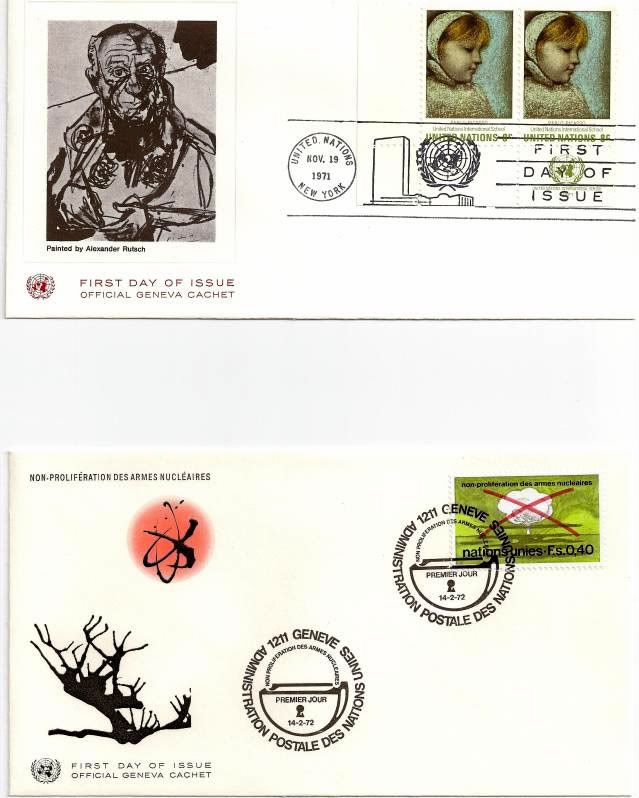 A first day cover (FDC) is an envelope whereupon postage stamps have been cancelled on their first day of issue. Depending on the policy of the nation issuing the stamp, official first day postmarks may sometimes be applied to covers weeks or months after the date indicated.

The

first

covercommemorates Picasso's genius by offering a 21 c stamp celebrating the United Ntions International School, 1971.

The

second cover

commemorates the non-proliferation of nuclear arms, 1972
Certainly not as interesting or colorful as these stamps:
Liberia Historical Railways 1895-1905
Find Marie Reed's post here along with
other participants.