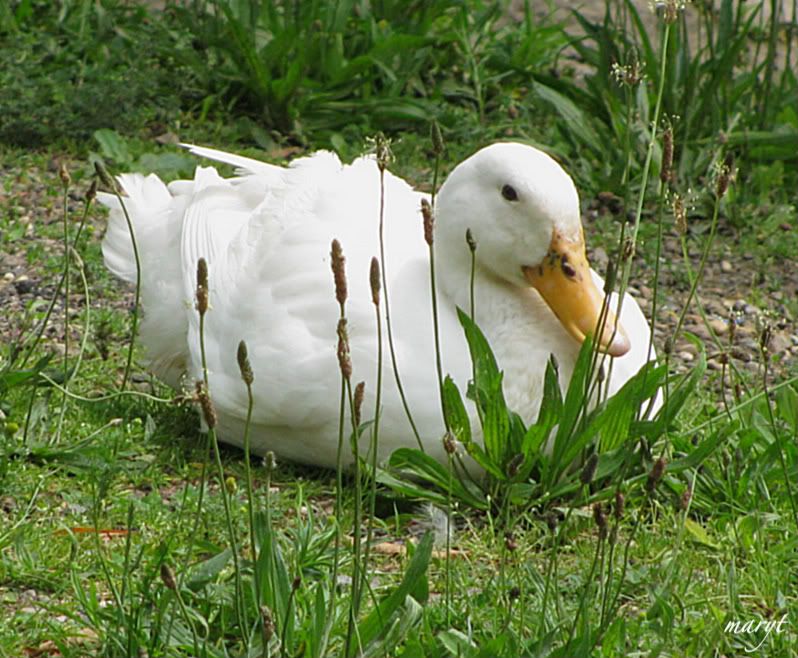 I came upon this white duck this afternoon sitting on the grass at the side of Oakland Pond in Bayside Queens. As I approached, he/she didn't move and continued not to move as I came within 5 feet. She let me take these photos.

"Quack, quack--my little loves!
Quack, quack--my turtle-doves!
I brought you up with grief and pain,
And now before my eyes you're slain.
I gave you always of the best;
I kept you warm in my soft nest.
I loved and watched you day and night--
You were my joy, my one delight."
(from The White Duck in The Yellow Fairy Book,

~PLEASE SCROLL DOWN FOR MONOCHROME WEEKLY THEME~