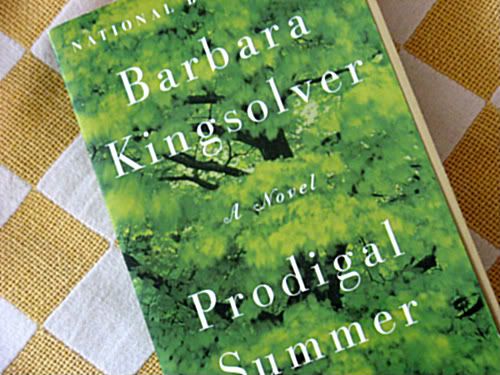 A beguiling departure for Kingsolver, who generally tackles social themes with trenchantly serious messages,
this sentimental but honest novel,

Prodigal Summer
exhibits a talent for fiction lighter in mood and tone than
The Poisonwood Bible
and her previous works. There is also a
new emphasis on the natural world, described in sensuous language and precise detail.
But Kingsolver continues to take on timely issues,
here focusing on the ecological damage caused by herbicides, ethical questions about raising tobacco, and the endangered condition of subsistence farming.
You'll love this novel if you care about the environment and our relationship to it.
Think Green Thursday
is Pagan Sphinx's new meme. Join her and others in participating at
The Pagan's Eye.
theteach