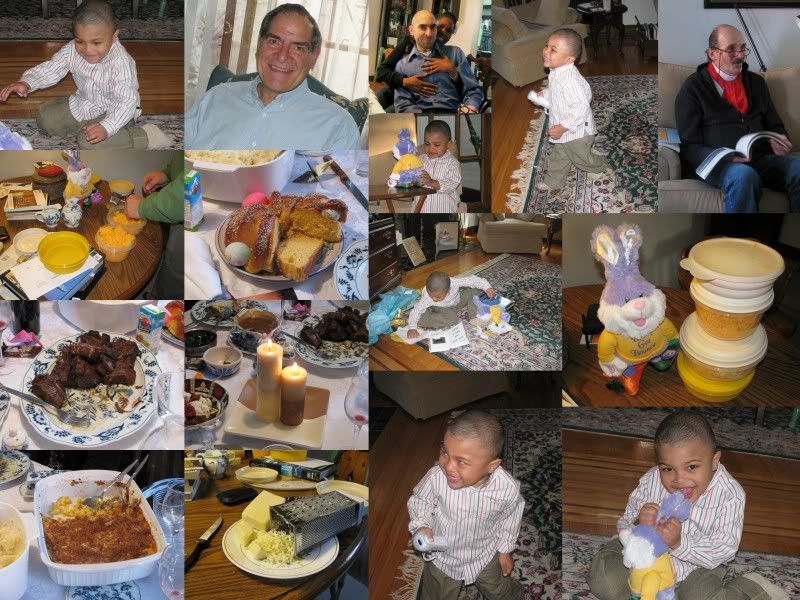 I think there's plenty of
RED
in the pictures: Jarome's shirt has a
RED
stripe, Al has a
RED
cravat, there's a
PINK
egg in the egg bread, there's
RED
in my living room rug.
I wanted to show the
macaroni and cheese dish
my husband helped me with. I combined
your recipes
and it came out delicious. At least that's what everyone said ;)
So let me know what you think. We had a wonderful time!
Leave a comment and sign Mr. Linky.
theteach