Hey Harriet
sponsors
Shadow Shot Sunday
every week. Here's my contribution: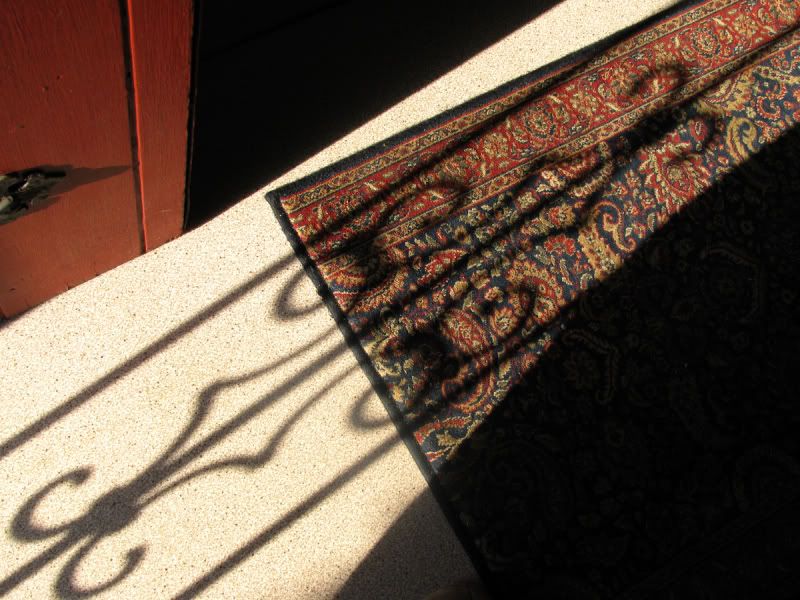 This is the side entranceway into my house. The sun reflecting into the hallway and onto my rug was particularly strong the day I took this picture. The design making the shadow is the center of my wrought iron door.
Go visit
Hey Harriet
to see other participants and the galleries of all the players over the past week.