When I walked into my bedroom the other day I saw this shadow on the floor next to my bed. I went and got my camera and took the shot with Shadow Shot Sunday in mind.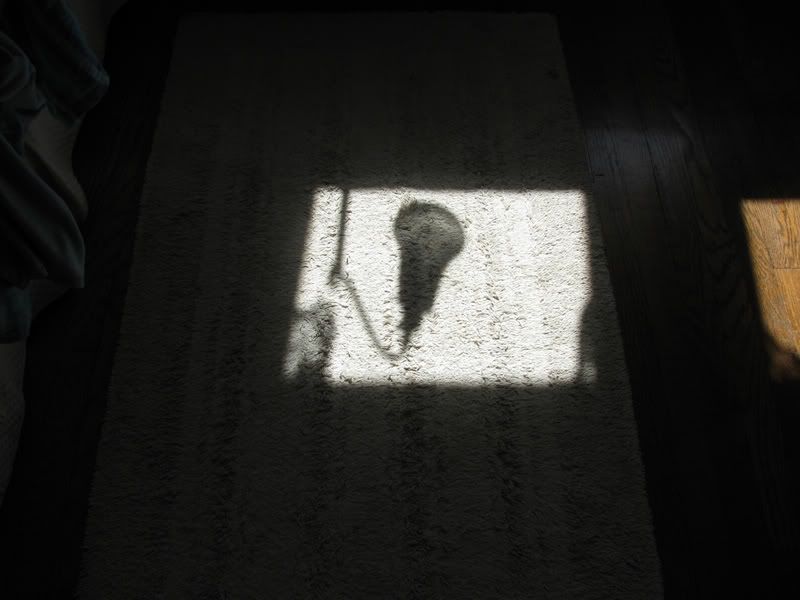 It occured to me that if I posted only that shot above no one would know what it was a shadow of. So I went around to the other side of it and took the shot below.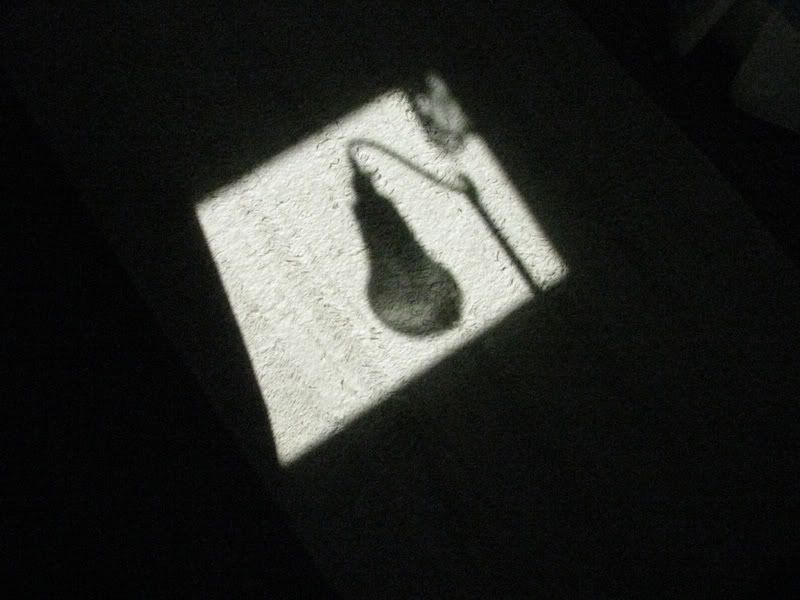 Even with the shot the right way up I still wondered if anyone could tell what it was. So I decided to post the actual object below.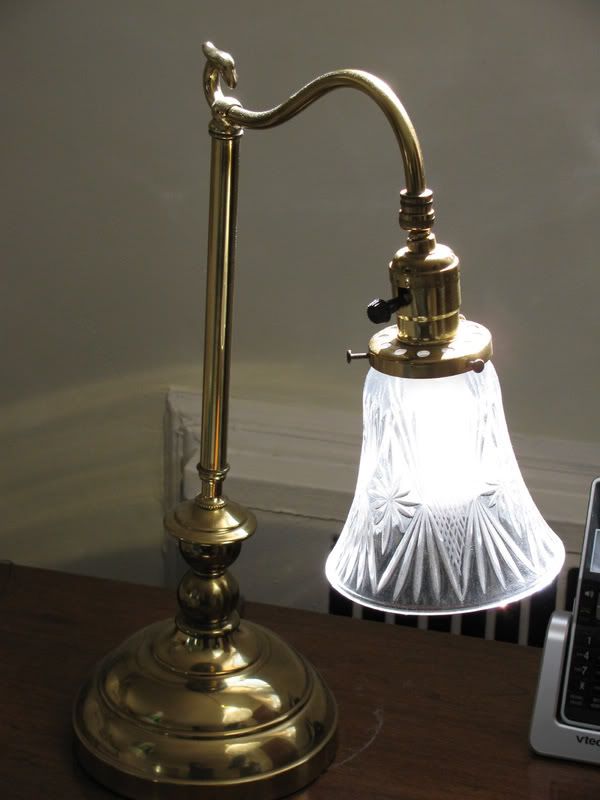 My bedside lamp.
Go on over to
Hey Harriet
and visit with Harriet, the host of this meme. You can also see the other participants in the meme and go visit with them.
Harriet also has a
Shadow Gallery
collage which features one photo from each participant from last Sunday.
theteach