The
Round Robin Photo Challenge
for today is PUBLIC ART.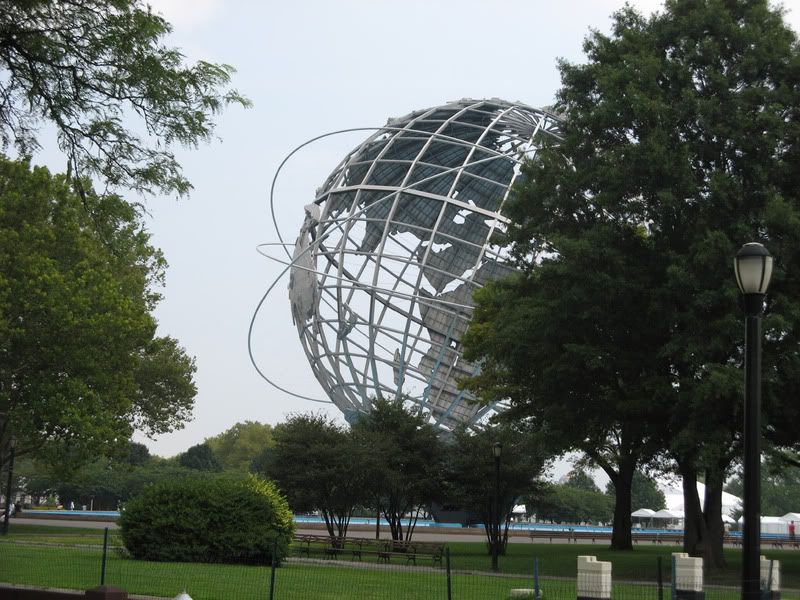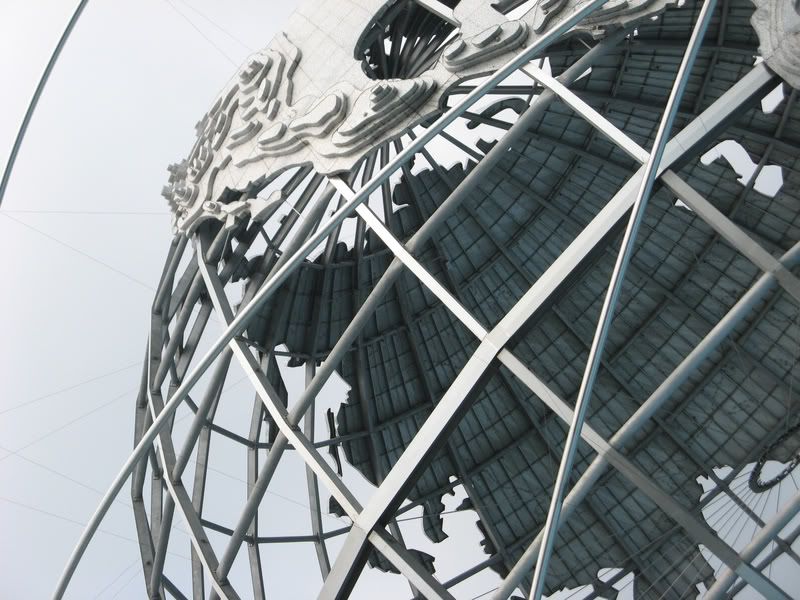 The Unisphere, commissioned to celebrate the beginning of the space age, was conceived and constructed as the Theme Symbol of the 1964/1965 New York World's Fair. The Theme of the World's Fair was "Peace Through Understanding" and the Unisphere represented the theme of global interdependence. It was dedicated to "Man's Achievements on a Shrinking Globe in an Expanding Universe."
Designed by landscape architect Gilmore D. Clarke, the Unisphere was donated by the United States Steel Corporation and constructed by that company's American Bridge Division. It is the world's largest global structure, rising 140 feet and weighing 700,000 pounds. Some sources say the Unisphere weighs 900,000 pounds, a figure which includes the additional weight of its 100-ton inverted tripod base. The diameter of the sphere itself is 120 feet, or 36.57 meters. It is constructed of Type 304L Stainless Steel.
The Unisphere is located in my home town, Queens, New York.
theteach